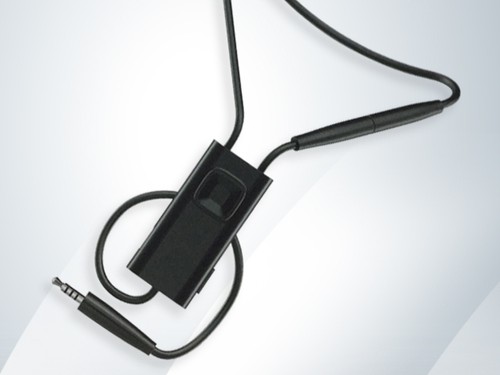 Widex UNI DEX Neckloop Streamer - Brand New Boxed by KEEPHEARING LTD
The UNI-DEX is a neck-worn plug and play solution for easy mobile phone use. The device streams audio to your hearing aids - not just from mobiles, but any device with a mini-jack output.
Its long battery life means that UNI-DEX can stream for up to 40 hours. And it takes only an hour to fully recharge again.
Enjoy talking hands-free on your mobile phone or stream audio from your favourite device like an iPod, iPad etc.
The UNI-DEX is easy to use. Simply plug the mini-jack cable into your mobile phone or audio device, hang the UNI-DEX around your neck and you are ready to start listening. Streaming starts automatically.
For all your calls
You can use the built-in microphone in UNI-DEX when using a cell phone or talking via Skype or Facetime
Talk hands-free
The built-in microphone allows you to use UNI-DEX to talk hands-free while driving.
Connect easily
You can use the UNI-DEX with your personal favourite audio device -as long as the device has a mini-jack output.
We accept following payment methods:
Debit & Credit Card
PayPal
All transactions are 100% secure.
Second Class Royal Mail delivery shipped same day if ordered before 4pm.
14 day return period if item is unopened and unused.
We are currently top rated eBay retailer due to our great prices, referral and repeated customers and excellent customer service before and after the sale.