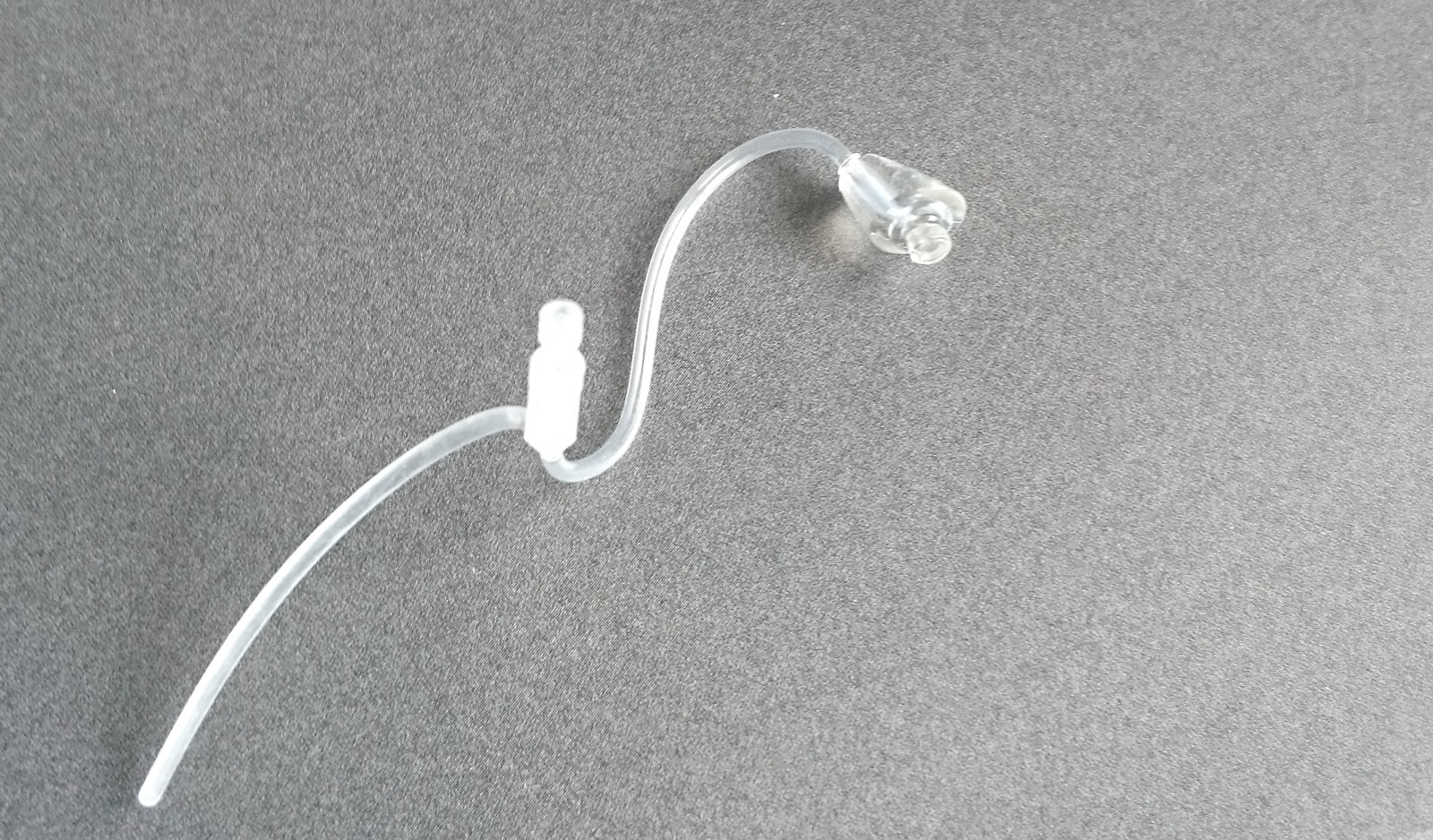 Oticon Corda Tubes - Pack of 5
Oticon Corda Tubes
Pack of 5. Press Fit Tubes.
Suitable for older Oticon BTE hearing instruments such as Spirit 3 BTE, Spirit 2 range.
To determine the size you require, at the end of the tube you will see a number.  Blue denotes a left tube, red denotes a right tube and the number is the size of the tube you need.
For NHS supplied hearing aids you may see a number such as - 0-0.9, 1-0.9, 2-0.9 or 3-0.9. The first part of the number is the size you need to order ie 0, 1, 2 or 3 and then the colour determines whether you need left or right. 
Note: Domes not included and must be ordered separately.
We accept following payment methods:
Debit & Credit Card
PayPal
All transactions are 100% secure.
Second Class Royal Mail delivery shipped same day if ordered before 4pm.
14 day return period if item is unopened and unused.
We are currently top rated eBay retailer due to our great prices, referral and repeated customers and excellent customer service before and after the sale.