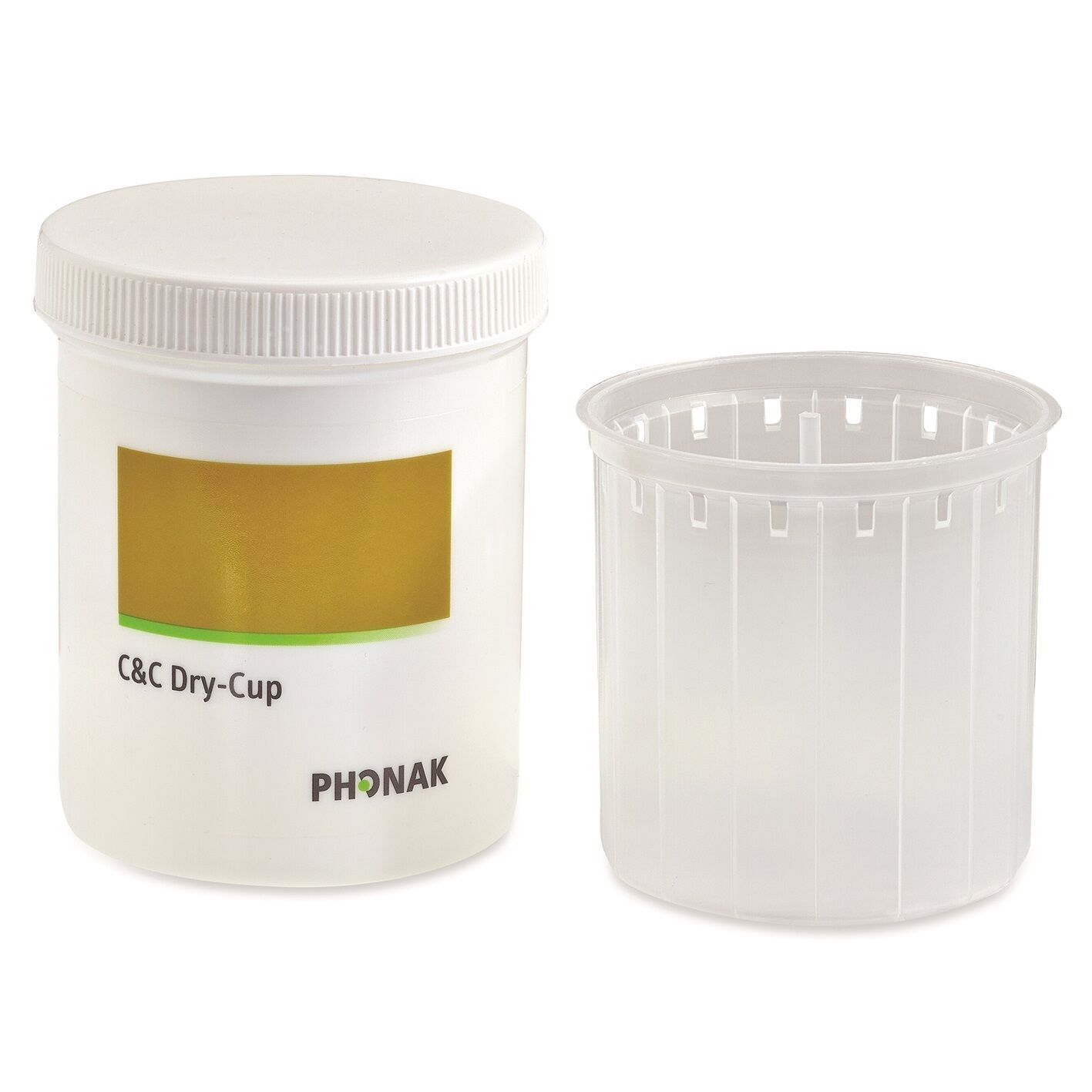 Phonak C & C Dry-Cup / Drying Beaker with Pack of 6 Phonak Drying capsules
Kit containing 1 x Phonak C & C Dry-Cup with 6 x Phonak Silica Drying Capsules.
Plastic beaker with 6 x Phonak Drying Capsules
Put capsule together with instument into drying beaker
Use every 5 days
Duration 8 hours
We accept following payment methods:
Debit & Credit Card
PayPal
All transactions are 100% secure.
Second Class Royal Mail delivery shipped same day if ordered before 4pm.
14 day return period if item is unopened and unused.
We are currently top rated eBay retailer due to our great prices, referral and repeated customers and excellent customer service before and after the sale.