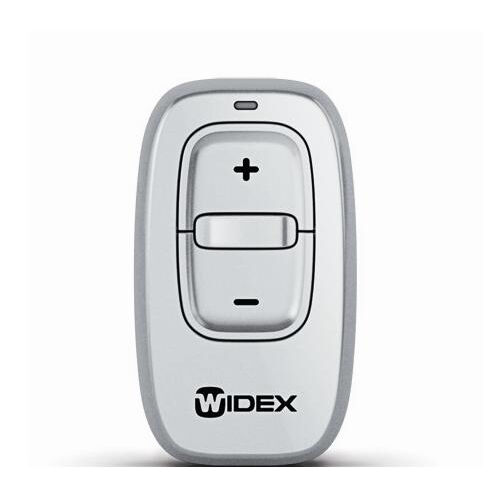 Widex RC Dex Remote Control - Brand New Boxed by KEEPHEARING LTD
RC-DEX is intelligently laid out with three simple keys and is small enough to fit on a keychain. That means that you can quickly and easily start using it. And as features are activated, verbal or tone cues in your hearing aids let you know where you are. An LED indicator on the remote control also lights up when it is activated.
The RC-DEX is a stylish, compact and user-friendly hearing aid remote control. Its simple and intuitive design gives you better control of basic hearing aid features like volume control and switching programs.
- Stylish and user-friendly - Looks good and is easy to use
- Discreet - You won't need to touch your hearing aids to adjust them
- Function Control of hearing aid functions like volume and programs
- Feature activation - Verbal or tone cues confirm your selection
- Small and intuitive design that will fit on your keychain
- Lock switch - Prevents accidental activation
We accept following payment methods:
Debit & Credit Card
PayPal
All transactions are 100% secure.
Second Class Royal Mail delivery shipped same day if ordered before 4pm.
14 day return period if item is unopened and unused.
We are currently top rated eBay retailer due to our great prices, referral and repeated customers and excellent customer service before and after the sale.