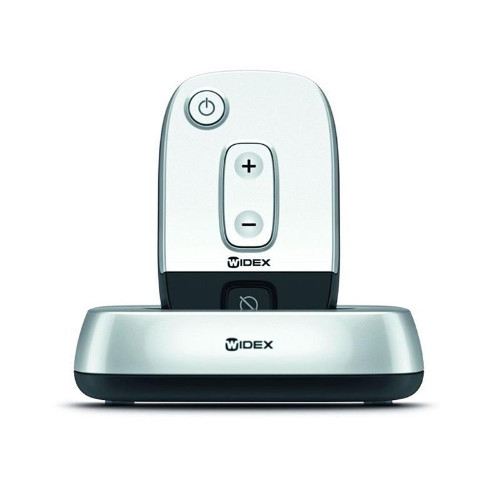 Widex TV Dex. Brand NEW boxed by KEEPHEARING LTD.
The TV-DEX is your user-friendly wireless assistive listening device specifically designed for enjoying TV and audio. The main advantage of the TV-DEX is its real-time high-quality stereo sound. Experience TV or audio sound exactly as it was intended - without annoying distortion or more importantly - echoes.
Another unique feature of the TV-DEX is the 'Room Off' function. It allows you to temporarily switch off  the hearing aid's microphone and hear the TV sound only. This way you can enjoy your favourite TV programmes without unnecessary background noise. Naturally, Room off can easily be switched on and off.
The Widex TV-DEX delivers up to 10 hours of uninterrupted, top quality TV or audio sound between recharging of controller.
We accept following payment methods:
Debit & Credit Card
PayPal
All transactions are 100% secure.
Second Class Royal Mail delivery shipped same day if ordered before 4pm.
14 day return period if item is unopened and unused.
We are currently top rated eBay retailer due to our great prices, referral and repeated customers and excellent customer service before and after the sale.